Product Description
Office Accurate Thermal Imaging Camera for COVID-19
Product Introduction
Question
What is the Thermal Imaging Camera?
Answer
The Thermal Imaging Camera(also called the Thermal Cameras, Thermal Imaging Camera Flir, Thermal Imaging Camera Fluke, Thermal Imager, thermal imaging camera amazon, thermal imaging camera body temperature, Câmera de imagem térmica...)is the camera which can detect the body temperature in its shooting range while monitoring the people passing by, and alarm the user, which can help the public service staff instantly lock the suspected infected person and take some effective measures.
Why choose us?
1. Sanan' s new Thermal Imaging Camera has an additional external fan except the internal heat sink, which makes the heat dissipation much more powerful, the performance is more stable, continuous working time longer, the internal parts' harm from the overheat less.
2. Sanan's bi-spectrum screen display is much more helpful in the crowds' Simultaneous detection occassions if both rapidly accuare screening the body temperature and scapture the real faces are in need.
3. Worrying about the language obstacles? Please don't worry, our local language customizing service will help you clean up the languge and accent obstacles.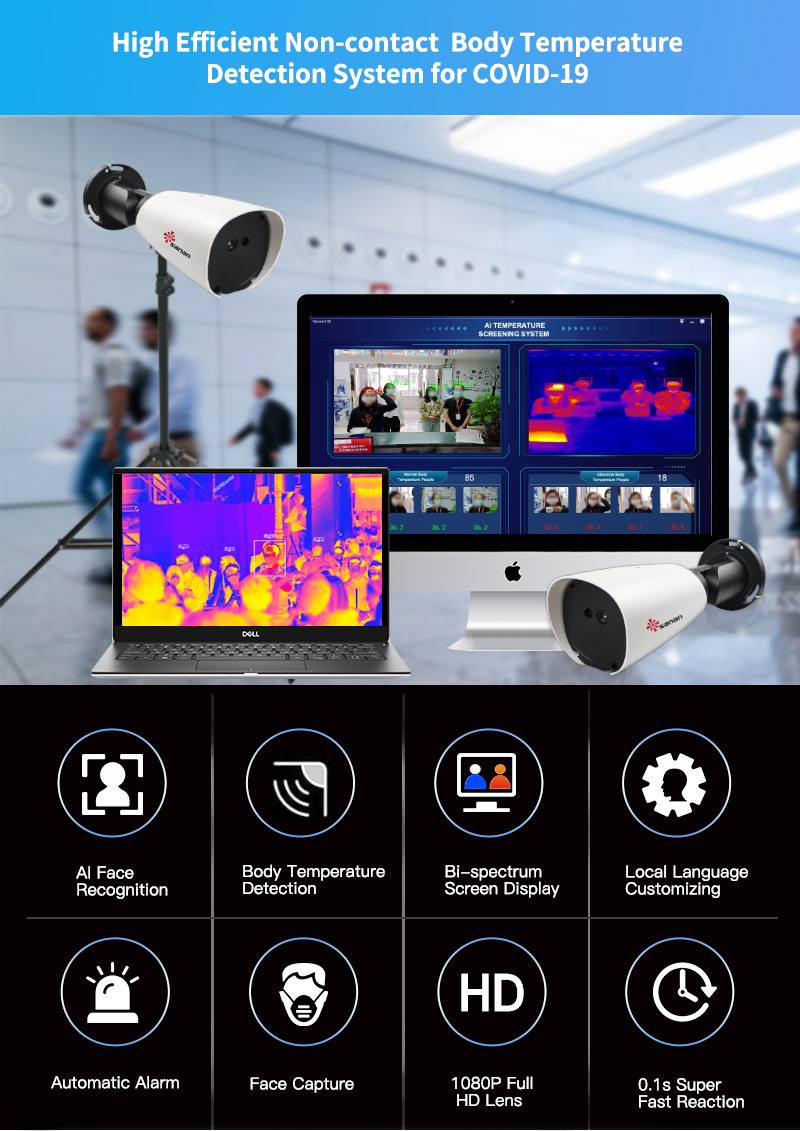 Product Specifications:
Name: Thermal Camera
Size: about 315mm*105mm*105mm
Working Temperature: -40℃~80℃ (imaging);-10℃~45℃(temperature detection)

Voltage: USB powered 5V(±10%)
Power: <0.85W(normal work);<1.6W(when the baffle is opened for calibration)
Temperature Detection Range: 32℃~42℃
Temperature Detection distance: 2.5-4m(recommend)
Please check more details as attached.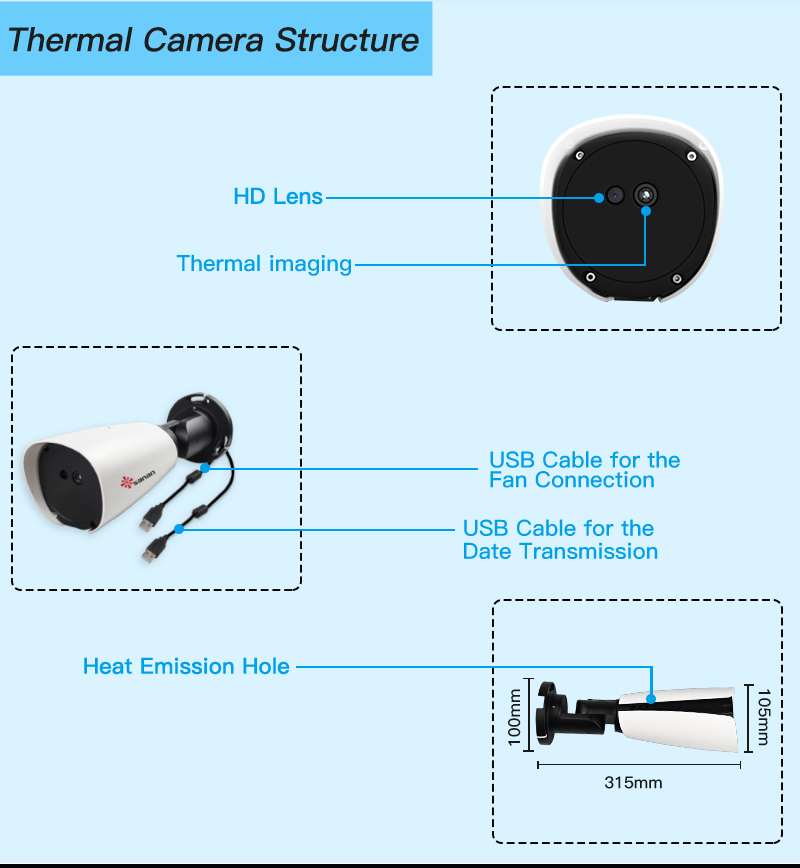 Product Features
1. Perfectly combined the body temperature detection function and the on-site monitor function;
2. Bi-spectrum screen display: the visual region shows the real monitoring image with the temperature value while the thermal imaging region shows the body temperature distribution image;
3. Auto Snapshot and storage function, which makes it easy for the records searching;
4. Auto voice alarm function: the user will hear the voice alarm once the Thermal Camera detected the abnormal body temperature;
5. Simple installation: just 2 USB interfaces;
6. Additional fan makes the Thermal Camera own more powerful heat dissipation function, which enables the working time longer and the performance more stable;
7. Multiple applications such as the bank, school, hospital and so on;
8. Fast body temperature screening for crowds simultaneously;
9. Local language customizing for both the voice alarm and the operation interface;
10. The Thermal Imaging Camera has two connecting ways(2 versions): a. SA-ITI-Win: directly connect the computer with the cable(the computer must has good performance); b. SA-ITI- Android: connect the computer via the Android box(normal computer is okay);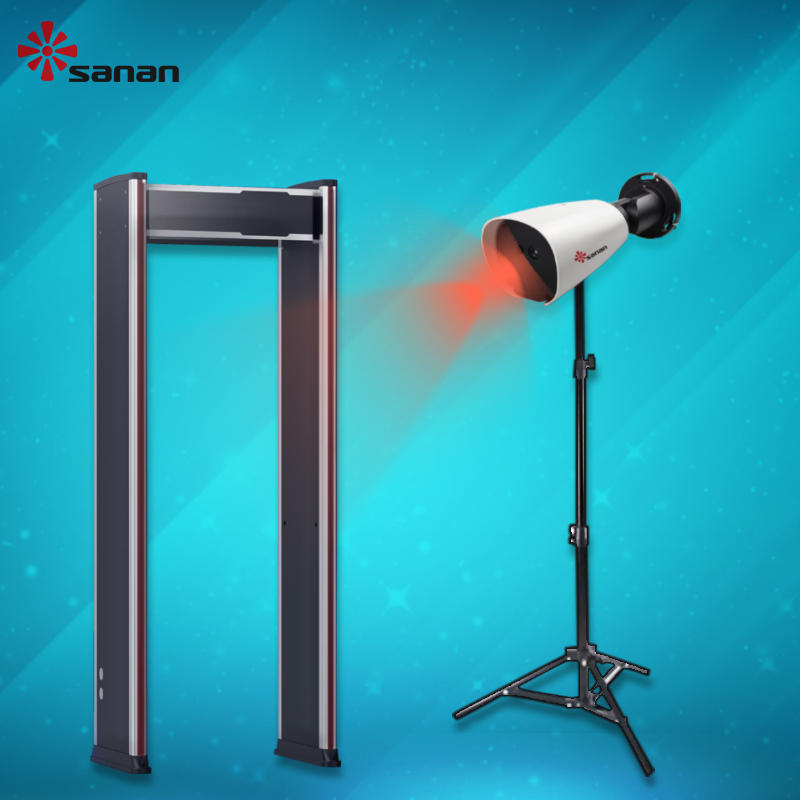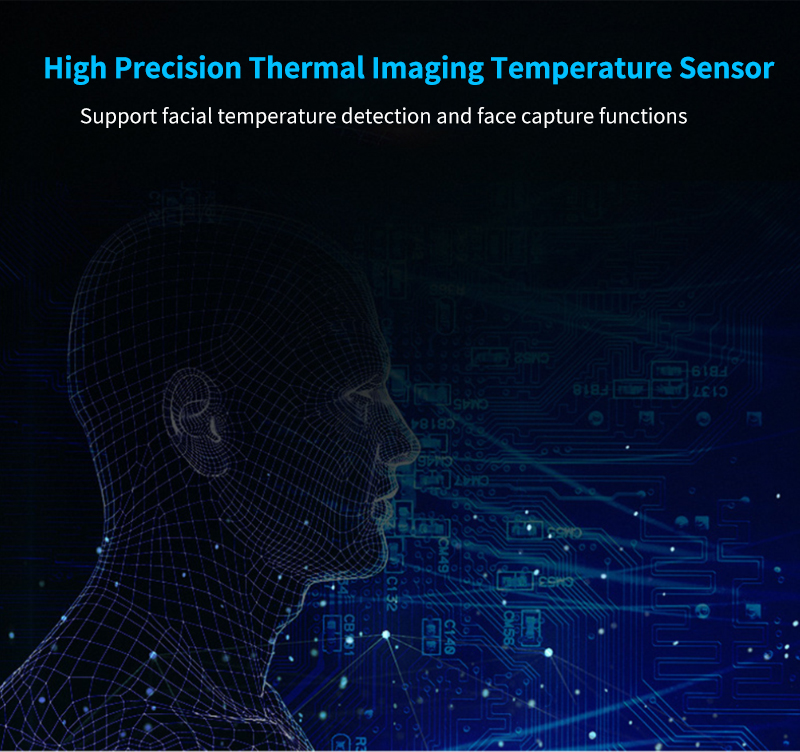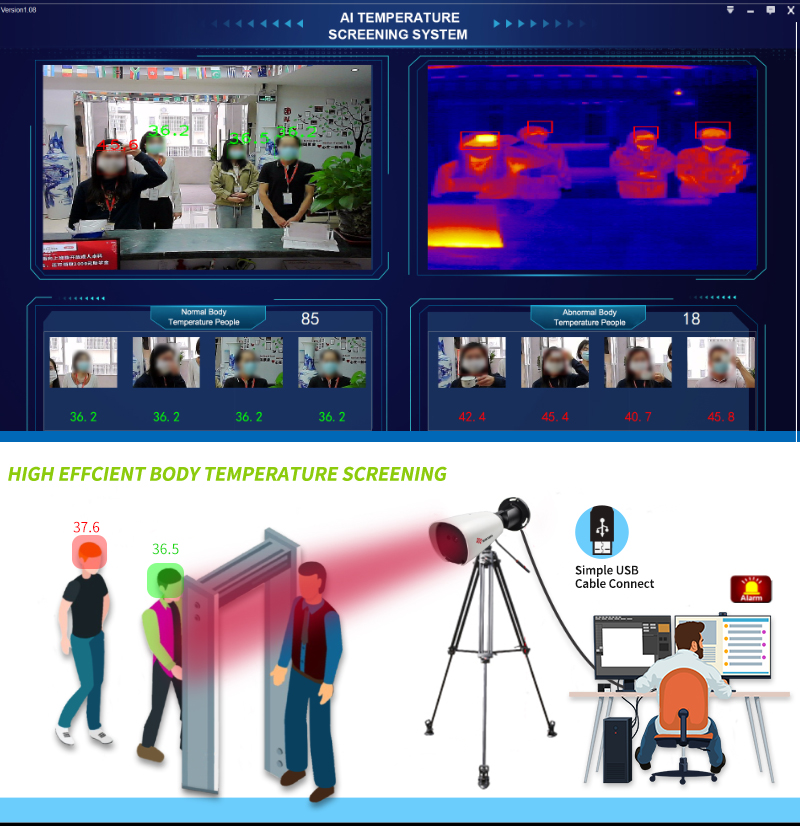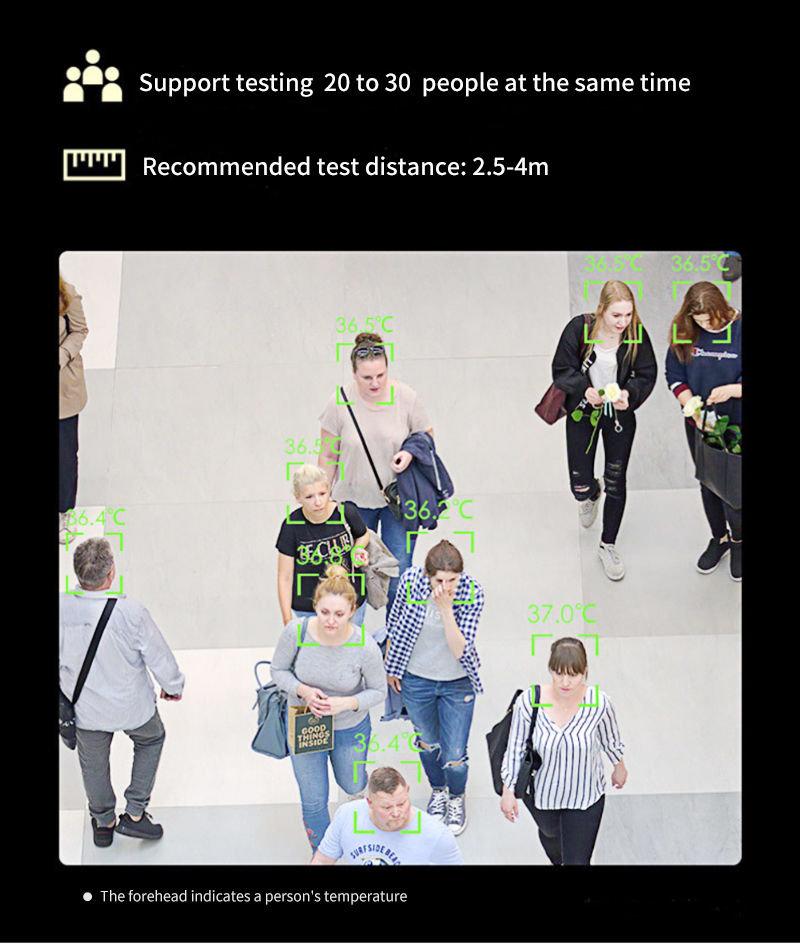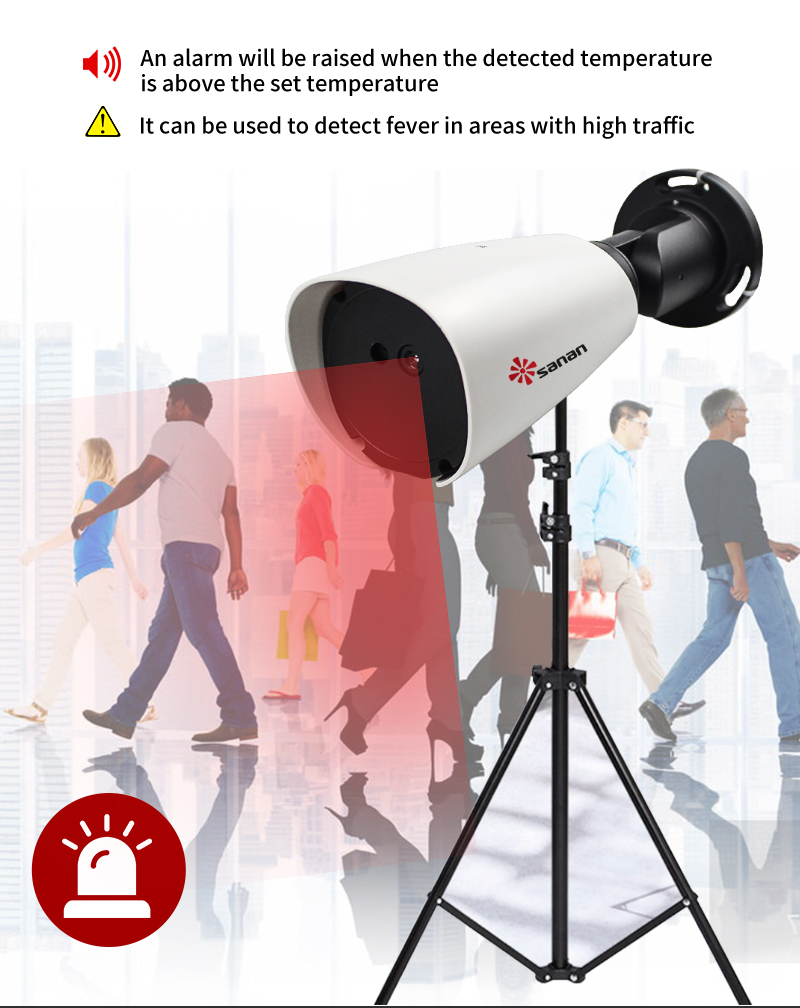 Product Applications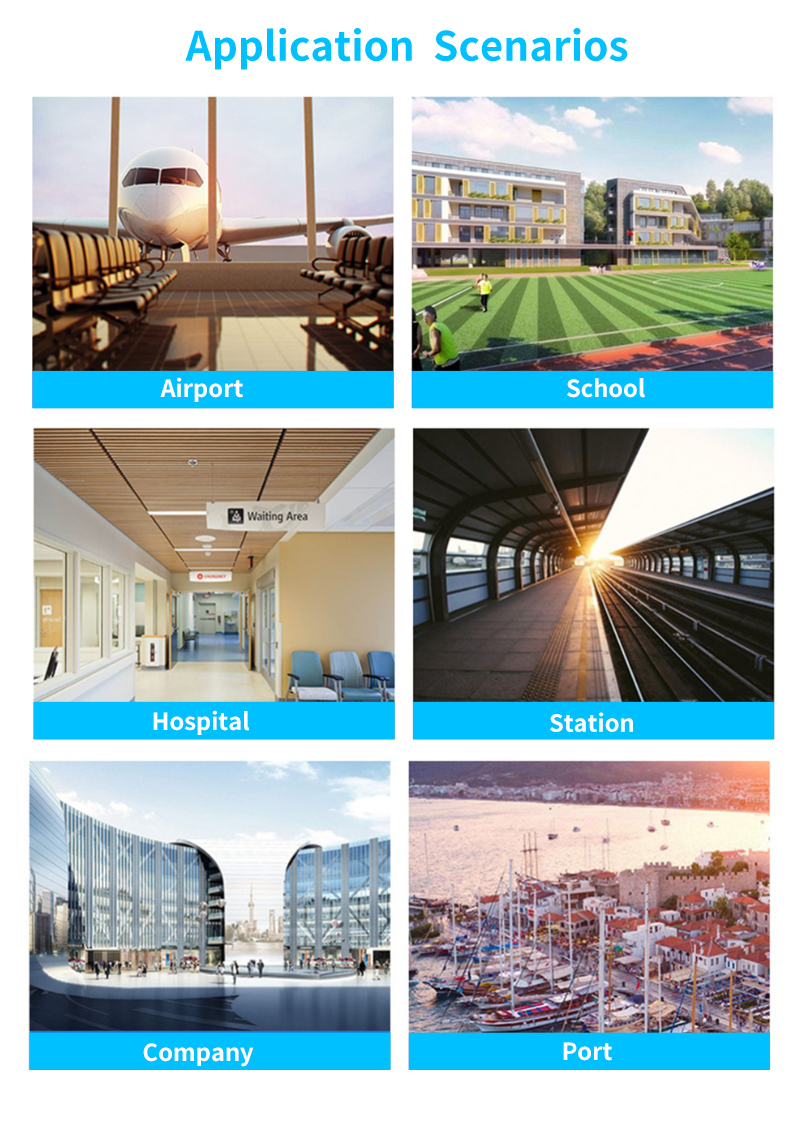 Attention please: please put the Thermal Camera indoor with no wind or sunlight, and avoid the objects with excessive heat or heat radiation around.